Berkeley Law - Faculty Profiles
general • courses • teaching evaluations • cv • publications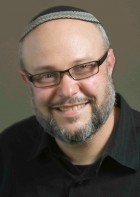 Kenneth A. Bamberger
Title: Professor of Law; Co-Director, Berkeley Center for Law and Technology; Director, Institute for Jewish Law and Israel Studies
Tel: 510-643-6218
Email Address: kbamberger@law.berkeley.edu

FSU Contact: Hailey Anderson
Kenneth Bamberger's research focuses on the involvement of a variety of institutions--public and private--in governance. In particular, he writes on government decision making, the role of corporate compliance in public administration, and questions of technology in governance with a focus on the regulation of information privacy. He teaches courses on Administrative and Constitutional Law, the First Amendment's Speech and Religion Clauses, Technology and Governance, and Jewish Law.
Bamberger has published articles on administrative law, regulation, and corporate compliance in the NYU Law Review, Duke Law Journal, University of Chicago Law Review, Virginia Law Review, and the Yale Law Journal. His recent article in the Texas Law Review, "Technologies of Compliance," considers implications of the increased use of technology and automation in regulatory compliance and risk management.
With Professor Deirdre Mulligan at the UC Berkeley School of Information, Bamberger is principal investigator on a qualitative empirical study of chief privacy officers and corporate privacy practices. Articles reflecting this research have recently appeared in the Stanford Law Review ("Privacy on the Books and on the Ground" [2011]) and Law and Policy ("New Governance, Chief Privacy Officers, and the Corporate Management of Information Privacy in the United States" [2011]), and a forthcoming book will present a comparative analysis considering corporate privacy practices in the US, France, the UK, Spain and Germany.
A graduate of Harvard Law School, Bamberger served as President of the Harvard Law Review. He clerked for Judge Amalya L. Kearse of the U.S. Court of Appeals for the 2nd Circuit and for U.S. Supreme Court Justice David H. Souter. Between clerkships, he was a Bristow Fellow in the Office of the U.S. Solicitor General.
Bamberger came to Berkeley Law in 2005 from Wilmer Cutler Pickering Hale and Dorr in Washington, D.C., where his appellate litigation and counseling practice involved issues arising from the regulation of business. In practice, Bamberger represented clients in federal courts at both the trial and appellate levels, and before the Federal Trade Commission. Previously, he served as chief-of-staff for the Senate chair of the Massachusetts Legislature's Committee on Health Care, and as a management consultant.
At the University of California, Bamberger is an affiliated faculty member of the Center for the Study of Law and Society and the Program on Jewish Studies, is faculty director of the Berkeley Institute for Jewish Law and Israeli Law, Economy and Society, and is faculty director of the Berkeley Center for Law and Technology. .
Education:
B.A., Harvard University (1990)
Henry Fellow, Cambridge University (1991)
J.D., Harvard University (1998)