general • courses • teaching evaluations • cv • publications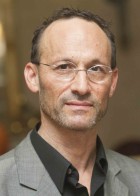 Stephen A. Rosenbaum
Title: John and Elizabeth Boalt Lecturer
Email Address: srosenbaum@law.berkeley.edu

Stephen Rosenbaum has been a Lecturer at Berkeley Law since 1988, primarily teaching professional skills courses. These include: Social Justice Skills & Practice Issues; Mental Health Law, Advocacy & Policy; Civil Rights Litigation; Student Rights on Campus; Involuntary Civil Commitment; and Spanish Language and Cultural Competency. He has also taught a core policy course at the Goldman School of Public Policy and has regularly offered a disability rights and justice course at Stanford Law School. In 2012-14, Rosenbaum had a Visiting Senior Lecturer appointment at the University of Washington, where he co-founded a business and human rights clinic, taught a human rights advocacy seminar and co-taught a clinical tutorial for LLM candidates from Afghanistan and Indonesia. In 2015, he taught introduction to legal systems and alternative dispute resolution at the American University of Phnom Penh and advised on development of the school's law program curriculum.
Until 2013, Rosenbaum was Of Counsel to the Law Offices of Michael S. Sorgen in San Francisco. Previously, he was an associate managing attorney with Disability Rights California, specializing in the rights of students with disabilities, a senior litigation attorney with the Disability Rights Education & Defense Fund and a long-time litigator with the Law Offices of California Rural Legal Assistance.
Rosenbaum's scholarship is in the areas of special education, disability, lay advocacy, international human rights and clinical education. He has litigated a number of impact cases in federal and state court on behalf of immigrants and persons with disabilities and has represented many individuals in mediation and administrative hearings. Rosenbaum has conducted numerous training workshops for parents (English and Spanish), school professionals, lawyers and administrative law judges in the area of special education. He is a regular speaker at academic and professional conferences, in media appearances and before legislative committees.
As a recipient of State Department U.S. Speaker & Specialist grants, Rosenbaum has given periodic lectures to jurists, journalists and non-governmental activists in francophone Africa on such themes as alternative dispute resolution, judicial independence and the American approach to human rights. In 2007, he was asked to help establish a law school clinic and bar association pro bono program in Togo. In 2008, Rosenbaum was a Visiting Scholar at the University of Auckland (New Zealand) School of Critical Studies in Education. In 2011-12, he served as Advisor to the ABA Rule of Law Initiative in Egypt, supporting professional skills and clinical education reform activities, including the establishment of an environmental justice law school clinic in Greater Cairo and assisting in the development of a domestic violence legislative advocacy clinic in Qatar. Rosenbaum was awarded a Wasserstein Public Interest Fellowship at Harvard Law School in 2002, and in 2013 he was a recipient of the Eleanor Swift Award for Public Service.
In 2015-16, Rosenbaum will join the Women's Employment Rights Clinic as a staff attorney, pursuant to his appointment as Associate Professor, Golden Gate University School of Law.
Education:
B.A., University of Michigan (1975)
M.P.P., UC Berkeley (1979)
J.D., UC Berkeley (Boalt Hall) (1980)