general • courses • teaching evaluations • cv • publications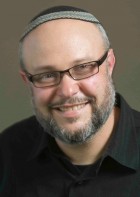 Kenneth A. Bamberger
Title: Professor of Law; Faculty Director, Berkeley Center for Law and Technology; Faculty Director, Institute for Jewish Law and Israel Studies
Tel: 510-643-6218
Email Address: kbamberger@law.berkeley.edu

FSU Contact: Amanda Boone Tran
Kenneth A. Bamberger is Professor of Law at the University of California, Berkeley, and co-director of the Berkeley Center for Law and Technology.
At Berkeley, Bamberger teaches Administrative Law, the First Amendment (Speech and Religion), Technology and Governance, and Jewish Law. He researches the ways that governments, private actors, and technology combine to "regulate" behavior, and ways to safeguard the exercise of that governance power. He publishes widely on government regulation and decision-making, as well as corporate compliance, with a particular focus on the regulation of technology and on Information Privacy.
Prof. Bamberger's recent book, Privacy on the Ground: Driving Corporate Behavior in the United States and Europe (MIT Press, 2015), authored with UC Berkeley School of Information Prof. Deirdre Mulligan, was released in November. The book compares privacy developments in the US, France, the UK, Spain and Germany in light of changing technologies, and changing threats.
Bamberger graduated from Harvard Law School, where he was President of the Harvard Law Review. Before coming to Berkeley Law, he clerked for federal appeals court Judge Amalya L. Kearse and U.S. Supreme Court Justice David H. Souter, served as a Bristow Fellow in the Office of the United States Solicitor General, and was an associate, and then counsel, at the Wilmer Hale firm in Washington DC.
Outside the law school, Prof. Bamberger serves on the advisory boards of the Future of Privacy Forum, the Taube Foundation for Jewish Life and Culture, and the Israel Institute; on the Inter-Parliamentary Coalition for Combating Anti-Semitism Task Force on Internet Hate; and on the Program Committee for the 2015 European Privacy Law Scholars Conference (PLSC). From 2013-2015, he served as the first co-chair of UC Berkeley's Center for Jewish Studies.
Education:
B.A., Harvard University (1990)
Henry Fellow, Cambridge University (1991)
J.D., Harvard University (1998)