general • courses • teaching evaluations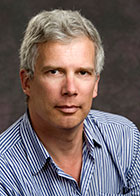 Stephen Maurer
Title: Associate Adjunct Professor of Public Policy
Email Address: smaurer@law.berkeley.edu

Stephen M. Maurer has been teaching in the Goldman School of Public Policy since 1999 and joined Boalt in 2008. His research interests include innovation, science policy, and terrorism/homeland security.
Maurer is editor and contributing author of the forthcoming MIT Press volume entitled WMD Terrorism: Science and Policy Choices. The book is scheduled to appear in August, 2009. Maurer has also written extensively on various topics including scientific databases, private/academic partnerships, patent design, the interface between patents and antitrust, open source, synthetic biology, and drug discovery for diseases of the developing world. This work has appeared in multiple publications including Nature, Science, Economica, and the Bulletin of Atomic Scientists.
Maurer also heads the Goldman School's IT and Homeland Security Project. ITHS recently helped companies that manufacture artificial DNA agree on a landmark report in which they agreed to adopt multiple initiatives to reduce terrorism risk.
Before coming to Berkeley, Maurer was associated with various law firms including Brown & Bain (Phoenix) from 1982-1987 and Lasky, Haas, Cohler & Munter (San Francisco) from 1987-1991.
Education:
B.A., Yale University (1979)
J.D., Harvard Law School (1982)