general • courses • teaching evaluations • publications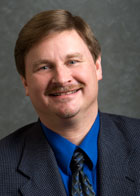 William A. Kell
Title: Lecturer in Residence
Tel: 510-642-4050
Email Address: wkell@law.berkeley.edu


FSU Contact: Drew Kloss


William Kell has been practicing law since 1987, and teaching clinical programs since 1995. Before coming to Berkeley Law in 2001, he founded two clinics: a child advocacy clinic at Indiana University Law School, and a small business clinic at Cornell Law School. At Berkeley Law, he also started the New Business Counseling Practicum, an interdisciplinary clinical program designed to involve law and business students in assisting start-up businesses. Each term he serves as Supervising Attorney and Instructor for the Practicum course. Each term he also teaches another transactional law course: Drafting Legal Documents for New Businesses, in which students learn how to draft formative documents for businesses. In the past, he has also taught courses on Children and the Law and Mental Health Law. Mr. Kell also regularly presents on transactional law clinical education at national and regional conferences.
Education:
B.A., University of Michigan (1981)
J.D., Wayne State University (1987)