Berkeley J. of African-American Law & Policy Symposia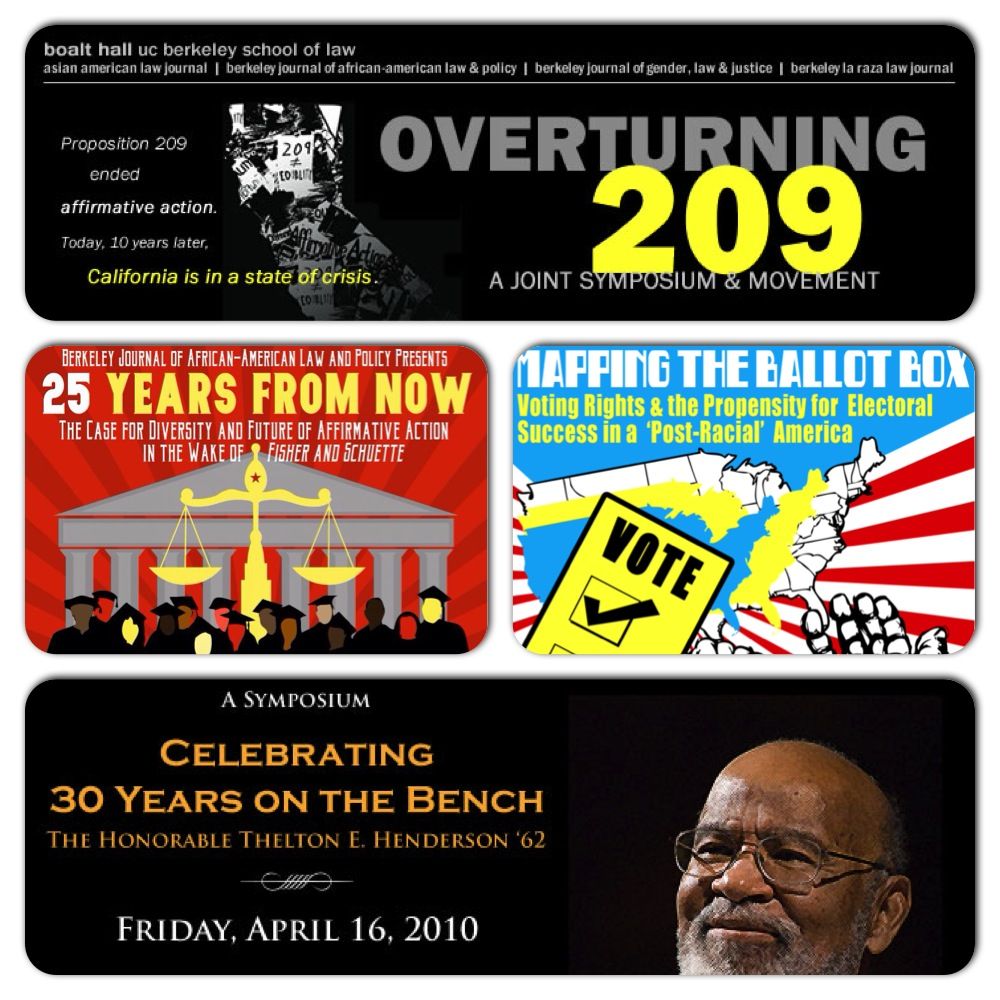 The Berkeley Journal of African-American Law & Policy (BJALP) is proud to host biyearly symposia reflecting the current climate facing the African-American community and communities of color, generally. BJALP's symposia typically last an entire day, featuring panels, participatory breakout and strategy sessions, and a Keynote address geared towards ultimately improving the conditions of the African-American community.
Our most recent symposia have covered affirmative action in higher education and Black and Latino vote dilution. Topics are typically decided by our Symposium Editor; however, BJALP welcomes all thoughtful suggestions.
Recent Press Coverage
{{ record.citation }} {{ record.type }} Forthcoming

in {{ record.publishedIn }}

{{ record.citation }} {{ record.type }} Forthcoming