Free to Be Ruth Bader Ginsburg: The Story of Women and Law by Teri Kanefield
Kathleen Marie Vanden Heuvel, Adjunct Professor of Law; Associate Dean, Capital Projects; Director, Law Library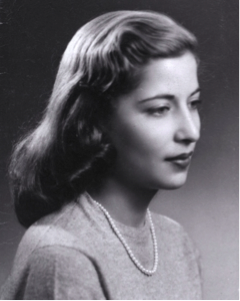 Teri Kanefield is a Boalt ('03) grad who has made an amazing and interesting career for herself as a writer of novels, short stories, essays, stories for children, nonfiction for both children and adults, and (last, but not least) legal briefs. She was once a student in my Advanced Legal Research, where she wrote a superb legal research guide on dependency hearings on Indian Reservations. Reading her guide was an eye-opening experience for me. I was especially impressed with the way she interwove the real emotional realities of these proceedings with the laws, procedures, economic realities and rampant discrimination that her clients faced. Her webpage states that her "law practice is limited to representing indigents on appeal from adverse rulings. She believes that when the rights of society's most vulnerable members are denied, everybody's rights are imperiled. She also believes that the purpose of literature is to expand our sympathies." Her list of novels, nonfiction, fiction and nonfiction for Young Readers is long.I notice that her next book is a biography Alexander Hamilton. Smart woman.
I was privileged to read an advance copy of Free to this past spring. As soon as I opened the book I was drawn into the fascinating story of RBG's early life. (She was born Joan Ruth Bader in 1933 to Nathan Bader, a jewish immigrant, and Celia Amster, whose parents immigrated to the US just four months before Celia's birth in 1902. She grew up in the Flatbush district of Brooklyn and was an excellent student, a cheerleader, baton twirler, and cello player, who loved Nancy Drew.) While RBG's own story is front and center in this this well-researched and wonderfully engaging biography, Teri Kanefield also tells a broader story about feminism and the ongoing struggles to contend with the powerful forces of misogyny and sex discrimination in America.
Kanefield masterfully interweaves facts, anecdotes and incidents from RBG's impressive life story with many of her most notable court cases and makes ingenious use of RBG's arguments in her sex discrimination cases to convey both her tremendous skill and influence as a lawyer and to discuss the history and development of sex discrimination law. Although Kanefield is clear that this book is not written for lawyers, I personally find her discussion of the cases RBG is involved in to be illuminating and insightful. As we journey through RBG's entire life we come to understand the origins of her own feminism and to see her not as a "female supreme court justice," but as a fascinating and brilliant individual who is a powerful force in our nation. At the same time, Kanefield explores what I can only view as the darker side of women's empowerment, in which conservative forces mobilize to destroy the ERA and states mobilize to deeply constrain women's reproductive rights. By interweaving the story of RBG's personal life and career with the legal and social history of sex discrimination law and policy Kanefield reveals not only RBG's own ideas about feminism, sex discrimination and gender roles, but also gives voice to those of her colleagues and contemporaries, ranging from Phyllis Schlafly, to Antonin Scalia, to the litigants in RBG's cases and beyond.
While the tendency in America is to label and categorize everything and everyone as either liberal or conservative, Kanefield reveals a far richer and much more complex landscape. Her story of the many origins and faces of feminism and RBG's strategic development of sex discrimination laws, makes it clear how and why RBG has been such a powerful force. But it also demonstrates the extreme constraints that RBG operates under and quietly reveals how many of these constraints have been self-generated by her own experiences, vantage points and views of feminism and affirmative action. It is not women's history, separate from "real" history. It is the history of all of us.
I admit that I found the book bone chilling when reading it in the context of the presidential campaign. Especially after Kanefield's recounting of Phyllis Schlafly's and the republican's aggressive war on the ERA, I came away from reading the book convinced that Donald Trump was going to win the election, a position that at the time many of my colleagues and friends thought was a sign that my cognitive faculties were slipping. But for me, a baby boomer, Kanefield's book dredged up crucial historical facts and attitudes that I had lived through and recognized, but had forgotten or buried deeply. Like the fact that it was common and legal to fire women when they became pregnant well into the 1970s; or that the ERA had 35 of the 38 states it needed for ratification when Schlafly mobilized opposition. A pattern that has become familiar emerges in Free to Be: educated, middle class "northern" women tended to support the ERA; women from working class families (whether they worked outside the home or not) were distrustful that it would give them more than they would lose under the status quo, in which women's power is subordinate to men's.
Free to Be guides, but does not manipulate, the reader through the complicated but fascinating court cases and political maneuvers that are the hallmark of RBG's career as a lawyer and jurist. By the end I felt I knew RBG as an individual, better grasped the complex and diverse nature of feminism, and learned a great deal I had either forgotten or had not known about the history sex discrimination law. I enjoyed every minute of the experience and recommend this book, especially in light of the recent election. It gives us a sense of how and why we are where we are and may help us to think more clearly and strategically about the future.