Berkeley Law - Faculty Profiles
general • courses • teaching evaluations • cv • publications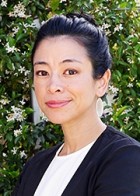 Karen Tani
Title: Assistant Professor of Law
Tel: 510-642-8305
Email Address: ktani@law.berkeley.edu

FSU Contact: Hailey Anderson
Karen M. Tani is a scholar of U.S. legal history and social welfare law. Her research explores the legal architecture of the U.S. welfare state and the practices of its designers, administrators, critics, and beneficiaries, with the aim of illuminating change over time in the logic of American governance and the meaning of citizenship. She teaches Torts, Legal History, and social welfare law.
Tani's current research project is a book, provisionally titled "States of Dependency: Welfare, Rights, and American Governance, 1935-1965" (under contract with Cambridge University Press). The book examines legal contests over welfare benefits and administration in the years between the New Deal and the welfare rights movement. She is also working on an article titled "Administrative Equal Protection: Cooperative Federalism in the Shadow of the Fourteenth Amendment," which was recently selected for presentation at the 2014 Harvard/Stanford/Yale Junior Faculty Forum. Tani's published and forthcoming work includes "States' Rights, Welfare Rights, and the 'Indian Problem': Negotiating Citizenship and Sovereignty, 1935-1954," forthcoming in the Law and History Review; "Welfare and Rights before the Movement: Rights as a Language of the State," published in 2012 in the Yale Law Journal; an essay on the history of law and poverty (with Felicia Kornbluh) (Wiley-Blackwell 2013); and a book chapter on Asian American civil rights activism and the War on Poverty (University of Georgia Press, 2011).
Tani is the first graduate of the University of Pennsylvania's J.D./Ph.D. program in American Legal History. Following her law school graduation, she clerked for Judge Guido Calabresi of the U.S. Court of Appeals for the Second Circuit.
Prior to joining Berkeley Law, Tani was a Samuel I. Golieb Fellow in Legal History at New York University School of Law and the George Sharswood Fellow in Law and History at the University of Pennsylvania Law School.
Tani serves on the Board of Directors of the American Society for Legal History and is a member of the Organization of American Historians. She contributes regularly to the Legal History Blog. At Berkeley, Tani is an affiliate of the Center for the Study of Law and Society.
Education:
B.A., Dartmouth College (2002)
J.D., University of Pennsylvania (2007)
Ph.D., University of Pennsylvania (2011)