Faculty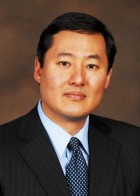 John Choon Yoo
Title: Emanuel S. Heller Professor of Law
Email Address: jyoo@law.berkeley.edu
FSU Contact: Don E. Johnson
John Yoo received his B.A., summa cum laude, in American history from Harvard University. Between college and law school, he worked as a newspaper reporter in Washington, D.C. He received his J.D. from Yale Law School, where he was an articles editor of the Yale Law Journal. He then clerked for Judge Laurence H. Silberman of the U.S. Court of Appeals of the D.C. Circuit.
Professor Yoo joined the Boalt faculty in 1993, then clerked for Justice Clarence Thomas of the U.S. Supreme Court. He served as general counsel of the U.S. Senate Judiciary Committee from 1995-96. From 2001 to 2003, he served as a deputy assistant attorney general in the Office of Legal Counsel at the U.S. Department of Justice, where he worked on issues involving foreign affairs, national security and the separation of powers.
Professor Yoo is a visiting scholar at the American Enterprise Institute and has been a visiting professor at Chapman Law School, the University of Chicago, and the Free University of Amsterdam, and he held the Fulbright Distinguished Chair in Law at the University of Trento. Professor Yoo also has received the Paul M. Bator Award for excellence in legal scholarship and teaching from the Federalist Society for Law and Public Policy.
He is the author of The Powers of War and Peace: The Constitution and Foreign Affairs after 9/11 (University of Chicago Press, 2005); War by Other Means: An Insider's Account of the War on Terror (Grove/Atlantic 2006); and Crisis and Command: The History of Executive Power From George Washington to George W. Bush (Kaplan 2010); and co-author of Taming Globalization: International Law, the U.S. Constitution, and the New World Order (Oxford 2012). He has also co-edited Confronting Terror: 9/11 and the Future of American National Security (Encounter 2011).
Education:
A.B., Harvard University (1989)
J.D., Yale University (1992)
---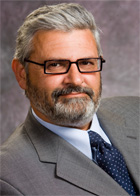 Laurent Mayali
Title: Lloyd M. Robbins Professor of Law; Director, Comparative Legal Studies Program; Director, Robbins Religious and Civil Law Collection
Tel: 510-642-2327
Fax: 510-643-8770
Email Address: lmayali@law.berkeley.edu
FSU Contact: Amatullah Alaji-Sabrie
After attending the University of Montpellier (France), Laurent Mayali served as a tenured research scholar at the Max Planck Institute for European Legal History in Frankfurt, Germany, and at France's Center for National Research. He joined the faculty of Berkeley's rhetoric department in 1985 before permanently joining the Boalt faculty in 1988.
In 1997 he was elected to a chair in Roman Christianity and sources of modern law at the Ecole Pratique des Hautes Etudes, at the Sorbonne in Paris. He has been a visiting law professor at several universities and has lectured extensively throughout Europe and Africa in the areas of legal history and comparative law.
Mayali is the author and coauthor of many publications, including Droit savant et coutumes; L'exclusion des filles dotees (XIIeme-XVeme siecles); Of Strangers Foreigners; and Identite et droit de l'autre; Mourir pour la Patrie et autres textes. E. Kantorowicz, Presentation et traduction avec P. Legendre et Anton Schutz; Repertorium Veterum Codicis Justiniani (with G. Dolezalek); Subjektivierung des justiziellen Beweisverfahrens (with D. Simon); Europaische und amerikanische Richterbilder, Rechtpreschung. Materialen und Studien (with D. Simon); "Symposium on Ancient Law, Economics & Society," (with J. Lindgren and G. Miller) in the Chicago Kent Law Review; Error Judicis. Juristische Wahrheit und justizieller Irrtum (with D. Simon); Rare Law Books and the Language of Catalogues, Universita degli Studi di Siena (with M. Ascheri). He has also published numerous articles on medieval jurisprudence, customary law, and comparative law.
Education:
Licence en Droit, University of Montpellier, France (1976)
Maitrise en Droit, University of Montpellier, France (1977)
D.E.A., University of Montpellier, France (1978)
Habilitation in Legal History, University of Montpellier, France (1985)
Docteur d'Etat en Droit, University of Montpellier, France (1985)
---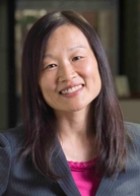 Sarah Song
Title: Professor of Law; Associate Professor of Political Science
Tel: 510-643-5637
Fax: 510-643-2673
Email Address: ssong@law.berkeley.edu
FSU Contact: Catharine Schultz
Sarah Song is a political and legal theorist with a special interest in democratic theory and issues of citizenship, migration, culture, religion, gender, and race. She teaches courses in contemporary political and legal philosophy, the history of American political thought, and citizenship and immigration law.
Her book, Justice, Gender, and the Politics of Multiculturalism (Cambridge University Press, 2007), analyzes theories of group rights for religious and cultural minorities and their intersection with women's rights through a range of case studies in American law and politics. The book was awarded the 2008 Ralph Bunche Award by the American Political Science Association. She has recently written articles on the question of boundaries in democratic theory; the moral and legal significance of territorial presence for the rights of immigrants; and the normative foundations of the modern state's right to control immigration. The latter was one of three papers presented at the 2013 American Society of Legal and Political Philosophy conference on the theme of Migration, Emigration, and Immigration, and will be published in a forthcoming NOMOS volume.
Professor Song is a recipient of fellowships from the Woodrow Wilson National Fellowship Foundation and the American Academy of Arts and Sciences. Prior to coming to Berkeley, she was Assistant Professor of Political Science and Affiliated Faculty in Philosophy and Women's & Gender Studies at M.I.T. She holds a joint appointment with the U.C. Berkeley Department of Political Science.
Education:
B.A., Harvard University (1996)
M. Phil., Oxford University (1998)
Ph.D., Yale University (2003)
---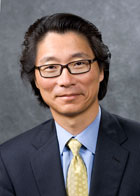 Taeku Lee
Title: Professor of Law; Professor of Political Science
Tel: 510-643-9532
Email Address: taekulee@berkeley.edu
FSU Contact: Stephanie Boram
Taeku Lee joined the faculty of UC Berkeley's Travers Department of Political Science in 2002 and the faculty of the Jurisprudence and Social Policy Program at Boalt Hall in 2009. Previously, he was an assistant professor of public policy at Harvard's John F. Kennedy School of Government from 1997 to 2002.
Lee's expertise is in racial and ethnic politics, public opinion and survey research methods, and political behavior and social movements. He is author of Mobilizing Public Opinion, which was awarded the J. David Greenstone Award for the Best Book on Politics and History and the V.O. Key Award for the Best Book on Southern Politics. More recently, Lee has co-authored Race, Immigration, and (Non)Partisanship in America and is co-editing the Oxford Handbook of Racial and Ethnic Politics in the United States and co-editing a publication for the World Bank on titled Voice with Teeth: Public Opinion and Accountability. Lee is also co-PI of the 2008 National Asian American Survey, the first-ever large scale survey of the civic life, political engagement, and race relations of Asians in the United States. He is currently writing a book for the Russell Sage Foundation based on this survey as well as a collection of essays tentatively titled Race, Identity, Power, Method.
At Berkeley, Lee is Director of the IGS Center on the Politics of Immigration, Race, and Ethnicity; Chair of the Diversity and Democracy Cluster of the Berkeley Diversity Research Initiative; and Senior Faculty Fellow at the Chief Justice Earl Warren Institute for Race, Ethnicity, and Diversity. He has served in advisory and consultative capacities for community-based organizations, think tanks, and a Fortune 500 company. Lee was born in South Korea, grew up in Malaysia, New York City, and suburban Detroit, and is a proud graduate of K-12 public schools.
Education:
A.B., University of Michigan (1987)
M.P.P., Harvard University (1990)
Ph.D., University of Chicago (1997)